5036-5058 N. Ashland Ave.
Rare opportunity to own an entire city block in Andersonville! 27,720 sq. ft. site for sale on Ashland Ave. just steps away from busy Clark Street. The property provides a unique opportunity for a residential or mixed-use redevelopment project.
Neighborhood Details
Andersonville was named "2nd Coolest Neighbourhood in the World" in 2021 by Time Out Magazine. Click here to view full article.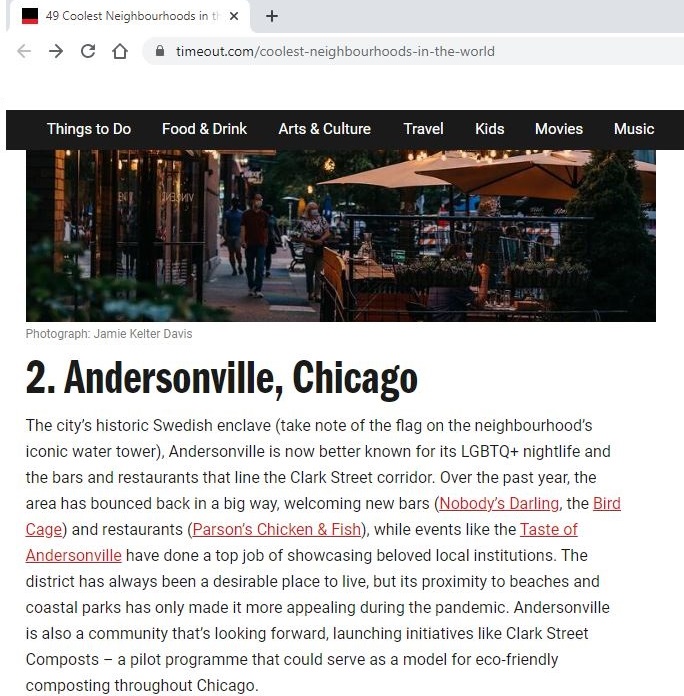 Property Details
The subject property spans an entire city block on busy North Ashland Avenue, bordered by West Carmen Avenue to the north and West Winnemac Avenue to the south. The site includes a 100 Ft. parking lot on the South end of the street, followed by a mix of residential buildings (ranging from a single-family home to a four-unit, two-story apartment building), as well as another vacant lot at the North end of the property. The existing residential buildings on the site are fully rented and producing positive net cash flow.
Sale Price:

$4,950,000

Property Tax:

$74,287

Total Annual Expenses:

$99,098

Annual Net Op. Income:

$171,120

P.I.N.:

14-07-409-074, 14-07-409-075, 14-07-409-076, 14-07-409-077, 14-07-409-078, 14-07-409-079, 14-07-409-080, 14-07-409-081

Building Type:

Commercial, Development, Investment, Multi-family, Mixed Use, Land, Other

Site Square Feet:

27,720

Zoning:

RS-3

Site Dimensions:

264x105